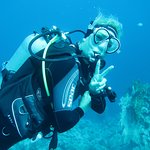 This company is very competent and all the Dive-masters are very friendly.
We had diving there during 5 days, 10 dives, with Mohammed and others dive-masters and it was a great pleasure.
Just to say, I have more than 230 dives and was lot of time in Egypt (Sharm too) for diving.
I will just recommande if you go to Sharm for diving, don't hesitate to go to Mr. DIVER – Diving Center from the Marriott Beach Resort. They are very kind people. It is positioned on the right side of the street, just after the Marriott hotel reception, 20 meters after.
Thanks again to all the team for your professionnel competencies.
For sure I will come once again with you for diving.